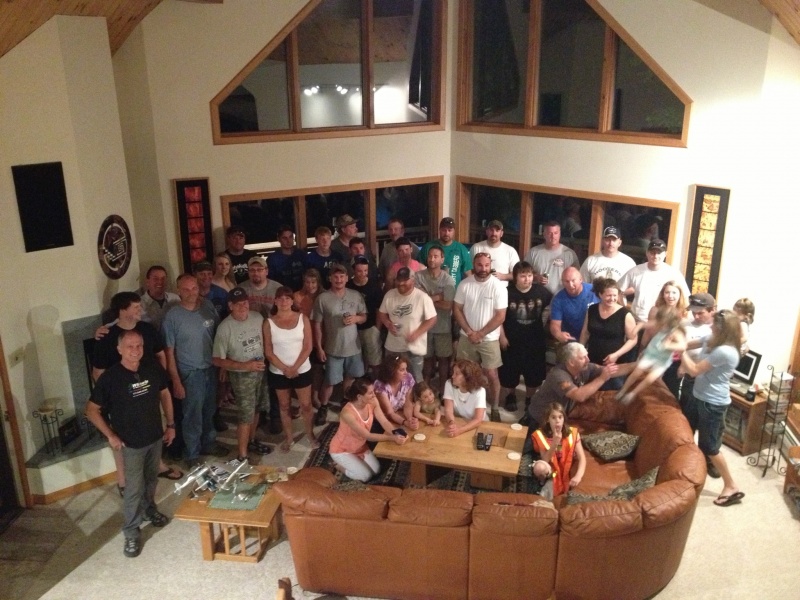 May 15th, 2013 Dual Sport Update
OK folks only 15 days left until this year's event, please get your pre-entries filled out and in as this makes things much easier for us in the planning process for the weekend events.
The majority of the course has been established and our agreement is in the hands of the forestry department.  It seems like everyone is on board, the forestry department took a few things from us but came around and are giving us some new stuff to make up for the areas we lost. The end result of the course should be well balanced this year with challenging sections for the alternates and very rideable sections for the main course.
We have an awesome new design for the t-shirt this year (as always all pre entries get a free shirt so get those entries in).  We also have a sexy new design for the woman's shirts so plan on taking one home to your wife or girlfriend for allowing you to come to our event or even better yet, encourage her to come ride with us J
New for this year our treasurer, Lana has increased our capability so we can accept credit cards at the event for purchase of t-shirts, entry and AMA sign ups.
Don't forget our rider reception early sign up that will be held Friday night at G-Brick Motorsports with the Laurel Run United Methodist Church providing yummy snacks and home baked goodies for everyone.
We do have the capability to renew AMA memberships at the event, but to simplify the process, please have your AMA membership up to date before the event. You can sign up or renew your membership online on the AMA website.
Looking forward to seeing you all in a few weeks!!