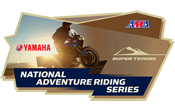 Address of Campground/ weekend activity
859 Lower Creek Road, Lock Haven, PA 17745
Address of Friday Night Rider Reception at G-Brick Motorsports
7893 Nittany Valley Drive, Mill Hall, PA 17751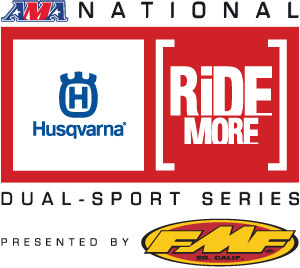 Camping
$10 for the weekend. There is plenty of camping. No hookups. There is hot showers, flush toilets, cell service.
You may have pets and campfires (pending weather conditions)
There is a designated noisy area at the campground behind the large building.
Rider Reception
A rider reception is held Friday night at G- Brick Motorsports.
The club provides drinks, snacks, home baked goodies.
Sign up is also available at the reception from 6-8 PM.
What kind of gear will I need to wear?
It is recommended that helmet, goggles, boots, gloves and any other protective equipment be worn throughout the weekend.
Bike requirements
All bikes should be licensed and insured.
Dinner
The evening meal will be served at around 5 PM. The menu items haven't been finalized yet for this year however in the past the fire company has served ham, hot sausage, beans, salads, cake, beverage.
During dinner our trials riders will put on a spectacular demonstration that is always a crowd pleaser. We are happy to report that several of our trials riders obtained national titles in 2011.
The prizes will be given away after dinner as in the past. We try each year to improve and simplify that process.
How difficult is the course?
The main course is designed for dual sport bikes such as the DRZ 400 and the Honda XR series along with any standard enduro type bike.
Riding ability is intended for the average dual sport rider. The alternate course in more difficult and is intended for the true enduro rider.
The adventure bike course is intended for the larger bikes such as the Yamaha Tenere, BMW GS series and he Suzuki V-Strom. This course is less single track and more of a scenic nature ride.
Course Makeup
Our goal is for the main course to have less than 15 miles of the 100 per day of paved roads.
Can I ride with my friends if we have different types of bikes?
The course intersects approximately every 10-12 miles so you could meet up at different intervals during the event.
How much fuel range is required?
Saturday fuel stops will be no further than 40 miles apart
Sunday fuel stop is approximately 60 miles from the start therefore a truck will be available to carry your gas cans to a designated spot if you may need gas before that time.
The truck will bring your gas can back to the picnic area as soon as possible however in the past riders have had to leave for home before the truck returned. So a suggestion is to not use your favorite/expensive gas can in case you decide to leave it behind.
Tires
Knobby tires are preferable for the alternate course and nice for the main course but not necessary. Dual purpose and adventure bike tires are fine foe the adventure bike course.
Flat Tires (the biggest mechanical problem of the weekend)
If you run 15 pounds or greater the chance of a flat tire is minimal.
If you run under 15 pounds you can count of a flat tire! Please come prepared with extra tubes.
What if I am not sure of my riding ability?
The way the course is designed all participants can start out on an easier route and move to a harder route at any of the resets.
The "Famous" water crossing
The water crossing is FUN and not as hard as some people make it! It is an alternate so you do not have to do it however a tip for getting through the water crossing is to stand on your pegs and go slowly through the water. The kids will be there to help you if you get hung up and the large crowd of locals enjoy cheering you on as you blast your way through. Don't be intimidated!!!!
What happens if I break down or get hurt during the weekend
We have a minimum of 6 (usually many more) rescue trucks that are placed strategically on the course. The guys have minimal maintenance capabilities such as assisting with a tire change but can transport you and/or your bike back to the pits if needed.
The phone numbers of the club members in the rescue trucks will be included at the end of your roll charts however keep in mind that cell service is limited in some of the areas you will be riding in.